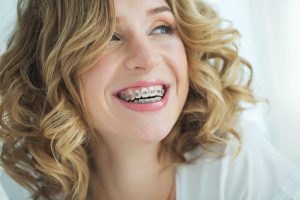 We stay up-to-date with the latest advancements in the field to ensure the most effective treatment options.
Patient-Centric Approach:
At Harmony Orthodontics in Sandy, OR, we prioritize your comfort, needs, and goals throughout your treatment journey.
Our friendly team creates a warm and welcoming environment, ensuring a positive experience for every patient.
Cutting-Edge Technology:
We utilize advanced orthodontic technology and techniques to deliver precise, efficient, and comfortable treatment.
From digital imaging to 3D treatment planning, we strive to provide you with the best orthodontic care available.
Frequently Asked Questions (FAQs):
How long does orthodontic treatment typically take?
The duration of treatment varies depending on the complexity of your case. On average, treatment can last between 12 to 24 months.
Are orthodontic treatments suitable for adults?
Absolutely! Orthodontic treatment is suitable for patients of all ages. We offer tailored solutions to meet the unique needs of adults, including discreet options like Invisalign®.
Will orthodontic treatment be painful?
While you may experience some discomfort or mild soreness during certain phases of treatment, it is generally manageable and short-lived. Our team will guide you on how to alleviate any discomfort.
How much do orthodontic treatments cost?
The cost of orthodontic treatment varies based on factors such as the type of treatment, the complexity of your case, and your insurance coverage. We offer flexible payment plans and will provide a clear estimate during your consultation.
Harmony Orthodontics in Sandy, OR, is your go-to orthodontic practice, offering a comprehensive range of services to help you achieve a beautiful, healthy smile. With a patient-centric approach, experienced orthodontists, and cutting-edge technology, we are dedicated to providing the highest quality care. Don't let orthodontic issues hold you back—schedule a consultation with Harmony Orthodontics today and embark on your journey towards a harmonious smile.